The Development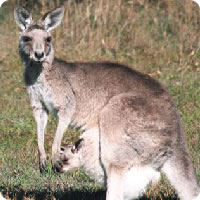 Kookaburra Park Eco-Village is a 485 acre ecosystem of diverse sub-tropical Australian bushland. This private subdivision consists of 124 one acre freehold low density residential allotments strategically placed showcasing Australia's bushland settings.
The design of Kookaburra Park Eco-Village is permaculture principals, where residents participate in the growing of food, recycling, home offices and a community spirit of sharing.
All surrounded by 350 acres of common property, owned by all lot holders.
Eco-Villages move toward sustainability by putting a high priority on:
Ecological Building
Renewable Energy Systems
Solar water heating systems have been installed in our village
Local Organic Food Production
Community Support
Community Driven Events; working bees, festivals, celebrations and many social activities.